These Are the Hair Color Trends You'll See Everywhere in 2019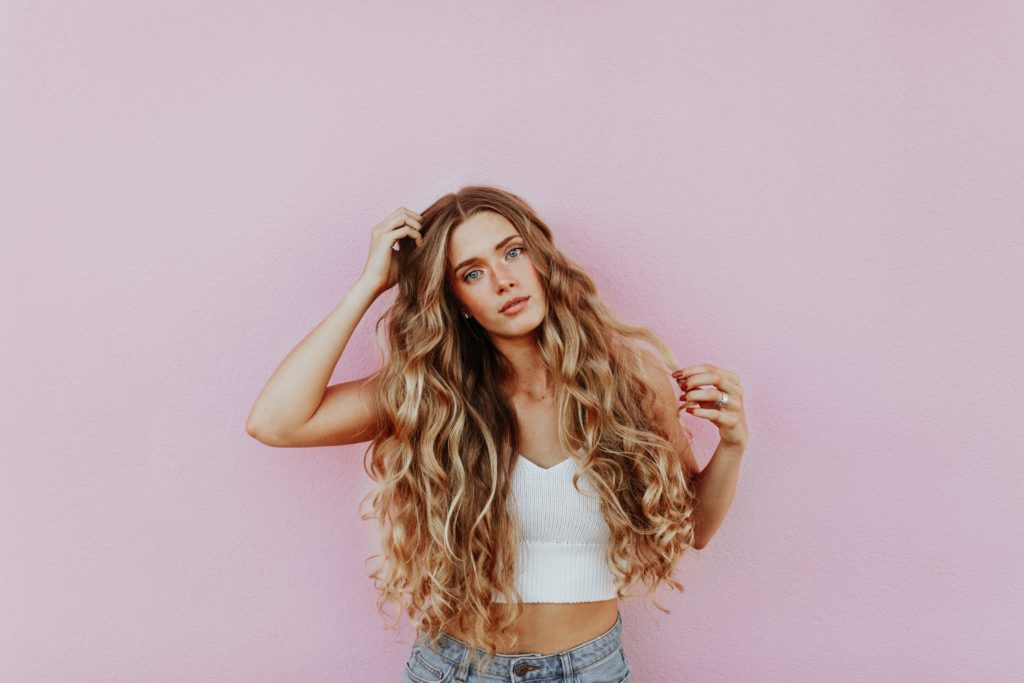 2019 is already here, and many of us have included a new hairstyle as a part of our New Year's resolutions. However, sometimes even a different shade can make a drastic change for the better.
Let's be honest for a second. Is there a better feeling than waking up, going to the bathroom, looking at the mirror and all of a sudden seeing a new trendy hair color that looks like it just came out of a magazine? No, there isn't.
New Year's resolutions are all about becoming a better self, and if new hair color is something that would propel us on that journey, we should definitely be brave and go for it.
This year promises us a whole palette of various captivating shades, with little vintage comebacks that we saw in previous years. 2019 is already all about being brave, confident and fulfilling our dreams, and that has obviously reflected on hair color trends too.
So let's not waste any more of our time — let's see what we can expect to see both on the streets and in magazines this year, as we break down the most interesting and trendy hair colors of 2019.
Living Coral
Pantone chose Living Coral to be the color of the year for many reasons. It's edgy but at the same time soft and subtle and can be worn on multiple occasions. It can work perfectly as an everyday color.
However, it will also give us an empowering feeling because it grabs attention easily. It perfectly accentuates every eye color and softens any skin tone. Try playing around by adding more pink to cool it down, or orange to warm things up.
Rich Copper
Here's something for all those who don't like to go overboard. It's also a perfect choice for brunettes who don't want to change their natural shade.
Adding a few hints of copper will be enough to spice things up and freshen your style. It's classy, calm, and will perfectly accentuate pale skin tones. If you're not yet ready to switch to some pastel shades, subtle copper highlights will definitely help to feel like a new you in 2019.
Jet Black
What's more sensual and mysterious than good old black? It's bold, deep, rich and perfectly accentuates every facial feature. We already saw it out on the streets during this winter, and we can expect that it will remain popular throughout the year.
This shade works best if it has a glass-like effect. Thus, ask your hairstylist to make it extremely shiny as that will enhance its richness and depth tremendously.
Pale-Ash Blonde
It's both cool and warm. What more can you ask from it? It will work well with all skin tones and naturally accentuate every eye color. It draws a lot of attention but in a good way. It's simply mesmerizing to look at, as its deep beige tones emit a natural and dreamy vibe.
Dirty Blonde
Highlights have been popular for so long for a reason. They elevate the shade without making us try out a new one. We still get a new and fresh look, but without having to make some drastic changes. Make sure to shadow the roots to make them slightly darker, that way you'll get longer wear out of the highlights. A dash of golden blonde on them will add to the overall depth and luxuriousness of the hairstyle.
Powder Blue
We saw platinum blonde winning the hearts of many during 2018. Now it's time to further enhance it by adding a dash of baby blue. The result is the bluish-white of powder blue. This shade goes perfectly with pale and pink skin tones as it blends naturally with them. However, make sure to make it more neutral blonde if your skin tone differs.
Natural Red
There's something enchanting about redheads that makes the world go round for everyone who sees them. Natural red can be considered as an all-time classic, however, we can expect it to be more popular than ever during this year. The gentle autumn shades, flame reds, and vibrant vines will be all the rage as soon as we get to see more sun.